We independently review everything we recommend. When you purchase through links on our site, we may earn an affiliate commission, which help support our testing. Learn more!
In the past couple of years, the gaming community has become more and more popular. There are thousands of strategic games, racing games and RPG games available on the internet between them; selecting a few games is a tough choice to make, but for you guys, we can do it.
One thing I can assure, you will love this list because these are the best games reviewed by pro gamers. You can play these games on high-end and mid range computers as well as gaming laptop. Read this article to learn more about gaming and which better suits you.
How do We Choose the Right Game?
Which game you should play, depends on lots of things like personality, age, gender, education level, and more.
Everybody is different; some people like strategic games, and some don't. Sometimes it also depends upon the mood because everyone plays games for fun or relaxing purposes.
A few analysis reports say that gamers are more diversified.
The worldwide average gamer's age is 34 years old.
41% of women are gamers.
More than 60% of parents play games with their children.
More than 60% are mobile gamers.
What I want to say is not only kids play video games. Adults also play video games to kill some time or relax their minds in this era. Below I listed a few best games for you to choose from.
The list of 35 Best PC games to Play in 2022
I made a list of the 35 best games for you guys. These are the top-rated games on the internet so, I think you will love most of the games.
Adventures of Pip
Assassin's Creed Valhalla
Batman Arkham City
Bayonetta
Blazing Chrome
Carrion
Cuphead
Darksiders-3
Death Stranding
The Wolf Among Us
The Walking Dead
Axiom Verge
Treachery in Beatdown City
Fall Guys ultimate Knock Out
Far Cry Primal
Dead Island
God of War
Immortals Fenyx Rising
Katamari Damacy Reroll
Lego Marvel Super Heroes
Mega Man Legacy collection
Metal Slug-3
Red Dead Redemption-2
Rise of Tomb rider
Sekiro: Shadows Die twice
Shadow Complex Remastered
Shock Troopers
Shovel Knight
Battlestar Galactica: Deadlock
Bugsnax
StarCraft-2: Wings of Liberty
Myst
Call of Duty: Warzone
Spellbreak
Fight'N Rage
If you are someone who loves fantasy games and RPG games, then this PC game is for you. I know you will say it feels like an animated game; yes, that's true, but there are lots of fun stuff to do in this game. Let's dig in, so you will know what I'm talking about.
It is a free to play a multiplayer game. The context of the game is similar to other RPG games, but instead of bullets, you are using magic spells like fireball, poison tornado or big rocks to kill the enemy. You can also fly, detect enemies and also have other skills.
It has different types of characters, and each character has a unique ability. Sounds impressive, right?
The best part is this game supports cross-platform and cross-play features; you can run this game on PC, PlayStation, Xbox, etc.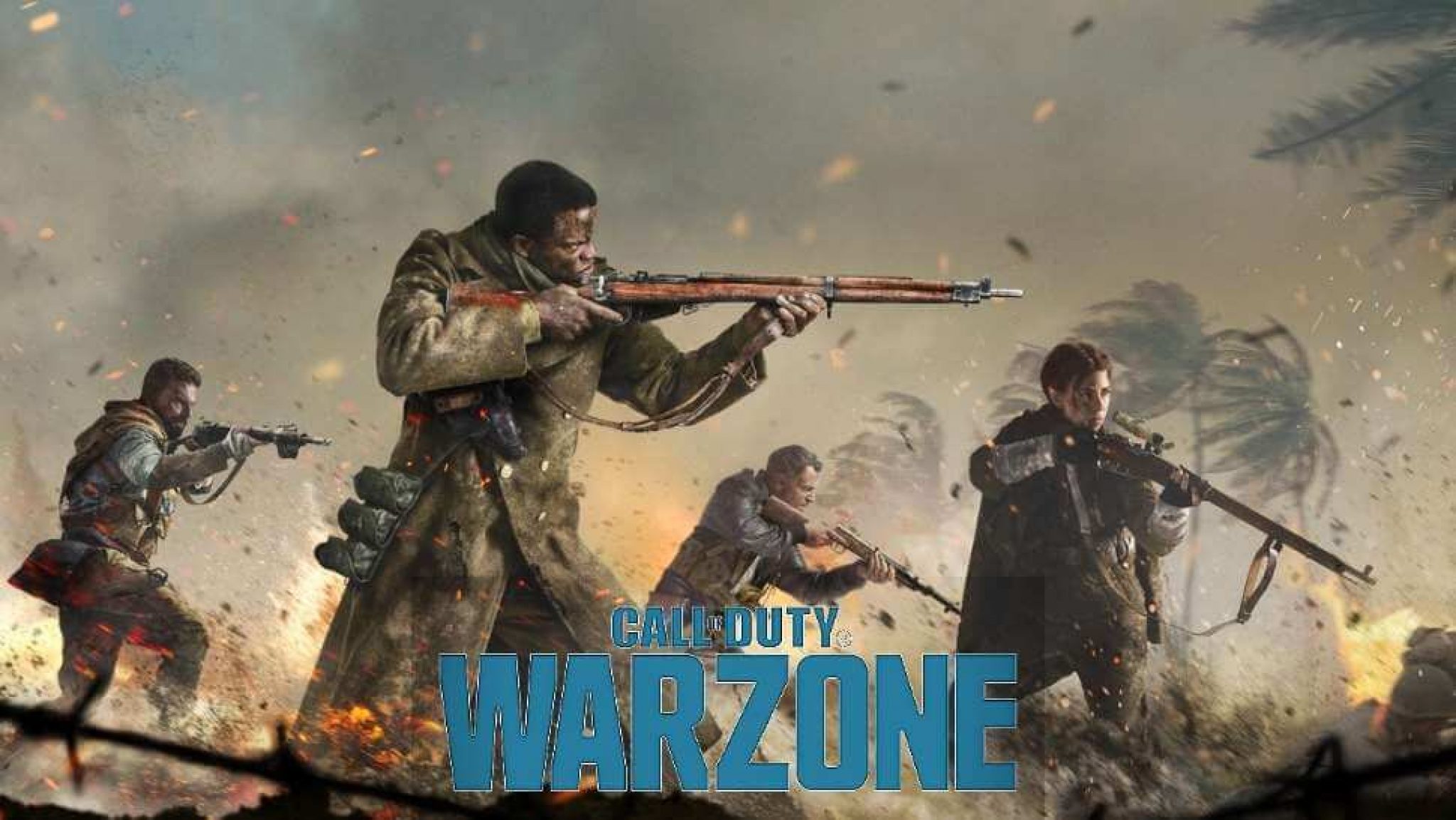 It is one of the most popular RPG games on the internet; it is slightly different from PUBG, Fortnite or other RPG PC games.
The graphics of this game is fantastic, and you can feel the building structure and small details. The context of the game is simple, collect loot and kill enemies to survive; the last one to stand on the battlefield is the winner.
Recently developers added new features to make your gameplay more fun and interesting to play. They added new kits and a Respawn mode. Now Warzone has a different currency, and you can use that currency to buy more resources or drop kit.
Now let's talk about my favourite kits; a Thermal Scope is a handy tool; it will provide you with a clear vision of the enemy while shooting. The Cold-Blooded kit can help you hide your presence so the enemy can't detect you.
A Tracker is also a useful tool during the battle, and it will show you the enemy's footprints; you can follow them and kill your enemy. Last but not least, Heart Beat Sensors can detect enemies if nobody uses the Cold-Blood kit.
If you love to play Horror or Zombie games, you will enjoy The Walking Dead. Sky Bound games develop this game and it becomes one of the best PC games.
Now let's talk about the context of the game; it's a scary adventure game where the whole world is filled with Zombies. You will play the Lee character to help other NPC and a small kid to survive in the Zombie land. The game story is amazing, and you can feel the emotion of each character.
There is a total of five series of this game, and you have to complete these series one by one in a sequence. Now I can say it is one of my favourite adventure games.
Reminder: Lee will take very important decisions during the game, so before making any decision, think carefully because it will affect your next session.
Myst:
If you love to play puzzle PC games, then Myst is the game for you. This game has been one of the most popular puzzle games since the 19s. I know you will say graphics aren't great; sometimes, it doesn't matter because you know what I'm trying to say after playing once.
Let me tell you the context of this game, creator of Myst will drop you on a mysterious island where except you, nobody is there; you will explore the island and solve the puzzles you will come across.
It sounds so simple, right, but in reality, it's not. It is more complicated than you think; many times, players are stuck in the same position, developers don't want to help players; that is why they didn't provide any hint or clue to solve the puzzle, so players have to clear the game on their own.
These small details make this game more complicated and fun to play. One funny thing about this game is the player don't have a physical body.
This game is available for many PC, Mac, PS, and Xbox devices. You also have the options to play in VR mode.
Shadow of the Tomb Raider:
It is one of the most popular online action and adventure games. The storyline of this game is amazing, and the graphics are also good; you can see the small details of this game structure.
Now let's talk about the context of this game; it's an open-world adventure game where you will play the Lara Croft character. She will travel around the Ancient places caves to complete different quests and fill her obsessions with ancient stories and mythology.
You can travel to ancient cities and talk with NPCs for collecting more information. While completing these quests, you will fight with monsters and humans. It is the first time Tomb Rider has combat fighting.
These small details make it more fun to play. You can play this game on different platforms like PC, Xbox, PS, etc.
Sekiro: Shadows Die Twice:
It is a single-player action and adventure game. It's not like other action swordsmanship games, slightly different, and the storyline is amazing. Graphics is also notable because you can see the small details; most fighting scenes happen at night.
Now let's talk about the gameplay; you will play the Ookami character in this game. While clearing different missions, you will face monsters, duel sword shinobi and other enemies.
For this game, mastery of sword-skill is essential while fighting and defending yourself. After death, you can revive yourself, but innocent people will pay the price for that.
You can play this game on different PCs, PS, and Xbox devices. After playing once or twice, I'm sure you will love this game.
Also Read: Best 13-inch Gaming Laptops in 2022
---
Frequently Asked Questions (FAQs)
Q1. How many PC games are there?
In the past couple of years, gaming has become more and more popular. Some reports say in 2021 total of 10696 games were released, which is 3 times more than in 2016.
Just think about it in 2026 how big the gaming industry will become. According to static reports, more than 50K games are available on the internet.
Q2. What are the different types of PC games, and Which game should I play on PC?
Different types of games are available on the internet, such as MMO, Simulations, Adventures, Real-Time Strategy, Puzzles, etc. Selecting a game is depends upon personality, interest and lots of other things. First, you should try different types of games, so you will know what kinds of games you like the most.
Q3. How should you play a PC game?
If you want to play PC games, the first thing you should do is download the game you want to play; if you don't know how to download then go to their official sites. From there, you can download the game. After completing these processes, install the game and play it, simple, right?
Q4. Are Macs Good for Gaming?
Definitely not; Macs don't have the hardware needed for modern gaming, programming, or other software uses; it is the best. That is the reason all gamers are using Windows rather than Mac. There are plenty of games that don't support Mac, so it is another reason macs are not good for gaming.
Q5. Is It Better to Build or Buy a PC?
In my opinion, it is much better to build a PC, and it also saves some extra money. You don't have to repair or replace any component. A pre-built PC is easier to fix. Let's assume any component failed inside the PC, then easy for you to replace it because you are already familiar with components.
---
Final Words
Here in this article, we talk about different types of games and how you will choose your game. I can assure you that all the games listed in this article are the best-reviewed games; you will enjoy each game after playing once or twice. Let us know which one is your favourite from the above games.
Best PC Games to Play in 2023