The Apple MacBook Pro M2 took one year to launch, but in that year, it offered so many improvements that it performed very well for most of the work.
The Apple MacBook Pro M2 and Apple MacBook Air M2 are one of the newest laptops on the market, and after their launch, their specs and other features make it hard for their competitors to sleep.
This laptop boasts top-notch performance, an innovative design and display, excellent battery life, and great video editing and machine-learning capabilities.
So, if you are looking for a laptop that can handle your business, exam study, or everyday tasks.
Then this MacBook Pro M2 will be a good choice.
We've been using this laptop for the past month, and we'll describe the results in this article.
We are impressed…
By looking at its overall performance, it is fast enough for video editing and other heavy tasks. The octa-core M2 chip is already available in laptops with helicopter-like performance.
Haha…
It's a lightweight, stylish laptop, so it's easy to carry if you're out and about.
This laptop will only be under $1,200 if you get additional discounts or credit card deals.
The MacBook Pro M2 is an outstanding laptop that I highly recommend to anyone who wants a new laptop for everything but gaming.
Also Read: Best 13-inch Gaming Laptops
Apple MacBook Pro M2 2022 Review
Specifications
Performance
If you're looking for a powerful and stylish laptop, the Apple MacBook Pro M2 is for you. Its powerful processor and solid graphics make it a great choice for users who need to get the most out of their laptops.
Apple's M2 processor is 1.4 times faster than the previous M1 and 15 times faster than the Intel chip.
Any other Windows laptop will have performance issues after four or five years, but nothing like that happens with Apple. Now, even after four or five years, it will perform like new. That's why people choose Apple mainly for long-term use.
Graphics performance
Without a doubt, the Apple MacBook Pro M2 is one of the most powerful laptops for graphics-intensive tasks like 3D modeling and video editing. Not only does it have great graphics performance, but it can also handle demanding tasks with ease.
Apple's M2 GPU has been given in this laptop, and it consists of the Alpha 10-core architecture. So this M2 chip gives you a very special color.
You can easily do everything except gaming. However, all games available in the mac operating system are easy to play.
For video editing
If you're looking for a powerful laptop that can handle video editing, the Apple MacBook Pro M2 is a great option. Not only does it have a powerful 8-core processor and 10-core M2 chip, but its backlit keyboard makes it very easy to work in dark environments.
Its P3 delivers 25% more colors than sRGB, which is ideal for high-resolution video editing. You can edit Full HD, Quad HD, 4K, and 8K efficiently.
The Apple MacBook Pro M2 is an excellent choice if you are looking for a high-end laptop to use for video editing!
Also Read: Best Laptops for Video Editing Under $1000
For machine learning
To enter deep learning, data science, and machine learning or further your current skills, the Apple MacBook Pro M2 is the right choice.
It has a powerful processor to handle machine learning, making it ideal for data-crunching tasks. Additionally, the additional security features make it a good choice for professionals working with sensitive information.
We are working on various ML tasks like NLP, Machine Translation, and Image Captioning in this MacBook Pro M2, which performs like a beast.
Price and Availability
Its performance is excellent, and it is available in several different configurations, starting at a price of $1,200 for the basic version. 8GB of RAM and a 512GB SSD cost over $1400, and a 512GB SSD and a 1TB SSD with 16GB of RAM will cost more.
This MacBook Pro M2 is available in various offline and online markets like Apple Store, Amazon, Best Buy, Walmart, etc.
You'll get $100 to $200 off if you buy in the holiday sale now, so keep checking online for the best deals.
Battery Life
The battery life of the Apple MacBook Pro M2 is impressive. It can last up to 15+ hours for running everyday tasks and up to 12 hours for heavy tasks. This battery life is ideal for business people and especially for students working outside.
Also Read: Best Laptops for College Students Under $1000
The notebook charges quickly with Magsafe technology and lasts all day thanks to its fast charging technology.
Its Type C adapter is also portable and gives a great look.
Apple MacBook Pro M2 2022 RAM and Storage
Providing lots of RAM is one of the most notable upgrades in the new M2 chip. This major upgrade from the current M1 is said to offer significantly better performance.
The new MacBook Pro M2 has different configurations, such as 8GB RAM with 256GB or 512GB SSD and 16GB RAM with 512GB and 1TB SSD. However, we have used 16GB RAM with a 512GB SSD version.
How Much Storage Do You Really Need on Your Computer? This question always comes to mind before buying a laptop, and also, how much RAM should be there to do a particular job?
If you're a casual user, you can get away with the 8GB RAM and 256GB variant. But if you're a power user with a lot of photos, videos, and downloads, you might need a 512GB SSD or more.
Design and Display
If you're in the market for a laptop that looks premium and still feels like new even after four or five years, this Apple MacBook Pro M2 is a great choice.
This excellent premium design and its notch display make it unique.
This Apple MacBook Pro M2 is special for those who do most of their work outdoors as it supports up to 500 nits of brightness.
It has a 13.3-inch Liquid Retina display that supports 1 billion colors. All the details will be visible in it, and its P3 colors also perform very well. True Tone technology will protect you from vision loss, which is why it will be an ideal laptop in terms of display and design.
Apple's display will never conflict with any other brain because the sharpness is always high, and this Apple MacBook M2 also has a native resolution of 224 pixels per inch (2560×1600).
Plus, its design and build quality make it a versatile choice for anyone looking to invest in a quality-engineered machine.
It's been a little over three months since I got my MacBook Pro M2, and I can confidently say that it's one of the best laptops I've ever owned.
Build Quality, Handling, and Portability
If you're looking for a premium, powerful, sleek laptop for a heavy task that won't break the bank, the Apple MacBook Pro M2 is a great option.
Build quality and portability set it apart from other laptops on the market, which is something every traveler wants.
One of the things I didn't expect was how good the build quality is.
The MacBook Pro is made from a sturdy aluminum chassis that feels very solid. The screen is also very well made, and I've never had a problem with it. Even the backlit keyboard and trackpad are of high quality, and they never gave me any trouble.
Overall, I am very impressed with the build quality of the MacBook Pro.
Plus, its aluminum unibody construction makes it solid and durable – perfect for everyday use.
This is a highly portable MacBook and weighs only 3.0 pounds (1.4 kg).
If you go out and use laptops mostly, a lightweight, thin notebook is exceptional, and this MacBook will not disappoint you at all. Because its slim design will fit in your smallest bag and your shoulder won't be too sore.
Webcam and Connectivity
Video conferencing or online meetings are always effective when the laptop's webcam is good.
Is not it?
That's why this MacBook Pro M2 has an excellent HD webcam and studio-quality mic.
You can look sharp and great with the FaceTime HD camera and three-mic array that shows clear and sharp images.
This M2 chip posts image quality in Enhanced Mode videos while recording and reduces background noise on the mic. It only provides a natural screen tone and crystal clear mic sound.
It has the fastest Wi-Fi 6 and Bluetooth 5 wireless technology connectivity so that you can enjoy the internet with ease.
What we like and what we don't
It has an updated design with better performance and battery life. The design and build quality are also excellent – perfect for use in different settings like work or home. This MacBook Pro can handle multitasking because the M2 chip is so powerful.
It has a Retina display that makes images look sharp and colorful.
However, this MacBook Pro M2 also has downgrades, such as no Type-A port, and is expensive. It would be perfect if Apple provided at least one USB Type-A port.
Pros
Stunning Display with Notch Design
Machine Learning Level Performance
Powerful Processor
Decent Sound Quality
Very Slim and Lightweight
Excellent Battery Life
Thunderbolt 4 port and Wifi-6, Bluetooth Connectivity
Cons
Expensive
Lack of Type-A Port
Performance Test Score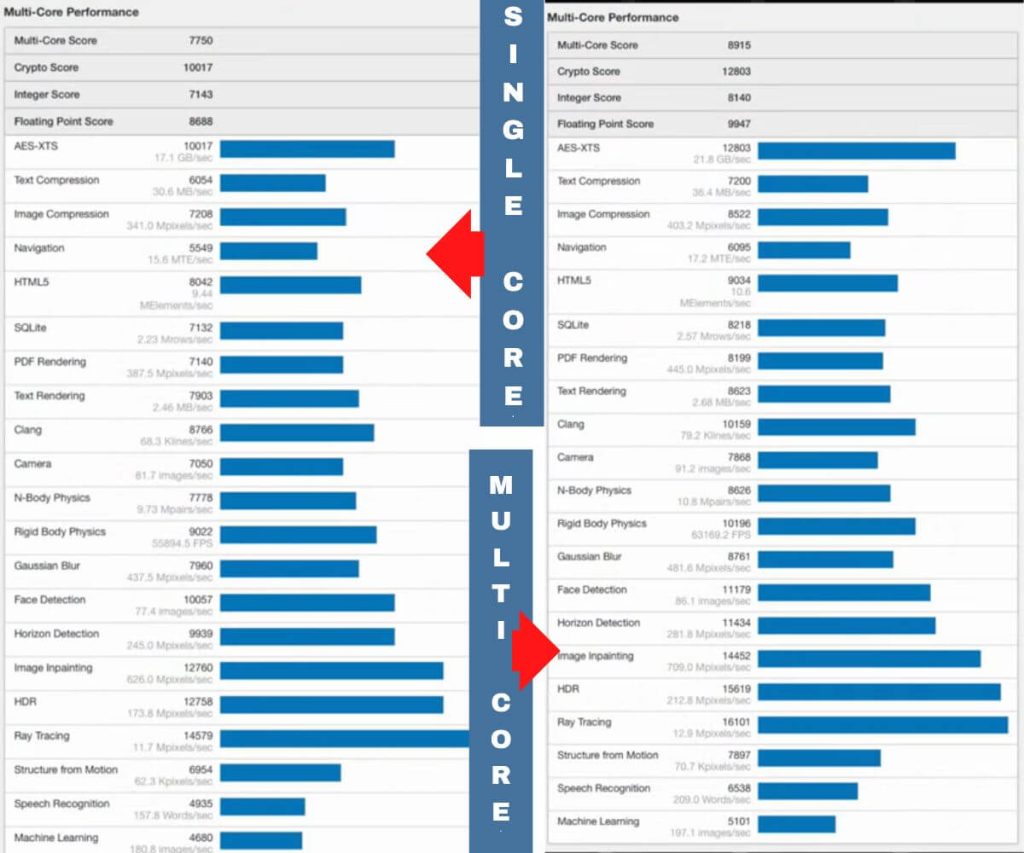 Verdict
The Apple MacBook Pro M2 is an excellent choice for anyone looking for an everyday professional laptop that can get anything done quickly. Its design and functionality make it perfect for work or school. Its webcam is also of good quality so that you can video chat without problems.
Additionally, graphics cards and processors are powerful and fast, making them ideal for high-end tasks like video editing, rendering, and more.
Apple MacBook and OS are not good for gaming, so if you want to play current games, go for windows. Also, this Macbook pro M2 doesn't offer the higher refresh rate that gaming requires.