Video game companies release hundreds of solo and multiplayer games every day.
Companies are developing various modes and features to stand out. Among these features, cross-platform or cross-play is one of the most popular features among gamers.
Most gamers and streamers need clarification about the cross-play platforms.
Before going any further, cross-play is the short form of cross-platform play, so, in simple words, cross-play and cross-platform are the same.
Because of Epic Games, Fortnite now also supports cross-play platforms.
The cross-play feature allows players from one platform to play with another platform.
For example, if you want to play Ultra Chess with your friends on the PC, but your friends have different console devices such as Xbox, PS, and Android devices, you can play this game because it supports cross-play mode.
What is Cross-platform in Gaming?
Cross-platform gaming means playing video games with people who use different game systems. Normally, you can only play with other PlayStation users if you have a PlayStation. But with cross-platform, you can play games online with other people using different systems like Xbox, PC, or Nintendo Switch.
Cross-platform mode became more popular in this era because of a few popular games like Fortnite. As we all know, multiplayer mode allows you to play with the same platform players, but the cross-platform mode will enable you to play with others.
PC gamers can play online with PS4, Xbox, or Nintendo Switch players.
Cross-platform doesn't mean you can play with any platform, and it mostly depends on the game you plan to play; there are various reasons why some games that don't support specific console devices, such as "Gears of Wars," only support Xbox One and PC.
Besides this, other modes are also available, such as cross-gen and cross-save; these modes' concepts are slightly similar to cross-platforms.
It also has different types, such as-
Full cross-platform support- this mode supports all devices so that PC players can play online with Xbox players, Nintendo Switch players, Android, iOS, etc.
Partial cross-platform support- this mode supports a few limited devices; what do I mean is PC player play online with PC player or PS player?
Xbox plays anywhere cross-play- this mode supports PC and Xbox devices so that Xbox players can play online with other Xbox players or PC players. This mode also allows for cross-save.
Advantages of Cross-Play
Cross-play enables sharing and gaming across different platforms.
Players can engage with others from various platforms and communicate in-game.
Developers benefit from lower maintenance and overall expenses.
Cross-platform games reach broader audiences and have more manageable player bases.
Disadvantages of Cross-Play
Server limitations affect gameplay experience with player capacity and performance issues.
Switching between platforms may lead to control confusion.
Games have varying terms, age limits, and restrictions for players.
Performance and security issues can arise, impacting user satisfaction.
The Future of Cross-platform and Cross-play
Cross-platforms and cross-play features have become more prevalent in recent years.
Maybe in the future, most of the games will have cross-platform support.
It has a lot of benefits for developers; it reduces their overall cost expenses because of a single platform; compared to other modes, it is more profitable, so these are why more cross-platform games will be released in the future.
Now, fans also demand that the latest multiplayer games come with cross-platform support.
In an interview a few months back, Sony CEO Jim Ryan said Sony supports cross-play platforms and wants more cross-play mode games to be released.
In the past, developers primarily earned revenue through hardcopy or online sales, but this may shift towards subscriptions or other sources in the future.
What are the Best cross-platform games to Play?
Nowadays, every multiplayer game comes with cross-platform support. There are thousands of cross-platform support games available on the internet.
Mobile Supported Cross-platform Games
| Game Name | Platforms |
| --- | --- |
| Albion Online | PC (Windows), Mobile |
| Hearthstone | PC, Windows, Mobile |
| Legends of Runeterra | PC (Windows), Mobile |
| Royal Crown | PC (Windows), Mobile |
| Among Us | PC (Windows), Mobile, Nintendo Switch |
| Shadowverse | PC, Mobile |
| Roblox | PC, Mobile, Xbox One |
| The Elder Scrolls: Blades | Mobile, PC, Nintendo Switch |
| Level Head | Mobile, PC, Nintendo Switch |
| Genshin Impact | Mobile, PS, PC, etc. |
PC or Laptop Supported Cross-platform Games
Here's an extended table of cross-platform games:
| Game Name | Platforms |
| --- | --- |
| Chess Ultra | PC, Xbox One, Switch, PS4, Mobile |
| Ark: Survival Evolved | PC, Xbox One |
| Trailblazers | PC, Xbox One, Switch, Mobile |
| Dauntless | PC, Xbox One, Switch, PS4 |
| Sea of Thieves | PC, Xbox One |
| Guns of Icarus Online | PS4, Linux, Windows, macOS |
| Tooth and Tail | Windows, macOS, Linux, PS4 |
| War Thunder | Windows, macOS, Linux, PS4, Xbox One |
| Eve: Valkyrie | PC, PS4 |
| Paladins: Champions of the Realm | Switch, PC, Xbox One, PS4 |
| Phantasy Online 2 | Android, iOS, PS, Xbox One, Windows, Switch |
| Gears of War | PC, Xbox One |
Popular Games Not Supporting Cross-Platform Play
Madden
NBA 2K
Overwatch
Fall Guys
Monster Hunter World
Stardew Valley
Space Team
Vainglory
Teamfight Tactics
Pokemon Go
Super Stickman Golf3
League of Legends: Wild Rift
How to Play Minecraft With Friends Using Cross-Play?
If you want to play Minecraft with friends, the process is very simple: invite your friend to your world.
After opening the Minecraft game, you need to sign in first (Xbox One users will automatically log in to the account if the user has been playing this game previously).
Check out below the left-side corner. There is an option to "sign in with a Microsoft account." click on that and complete the process.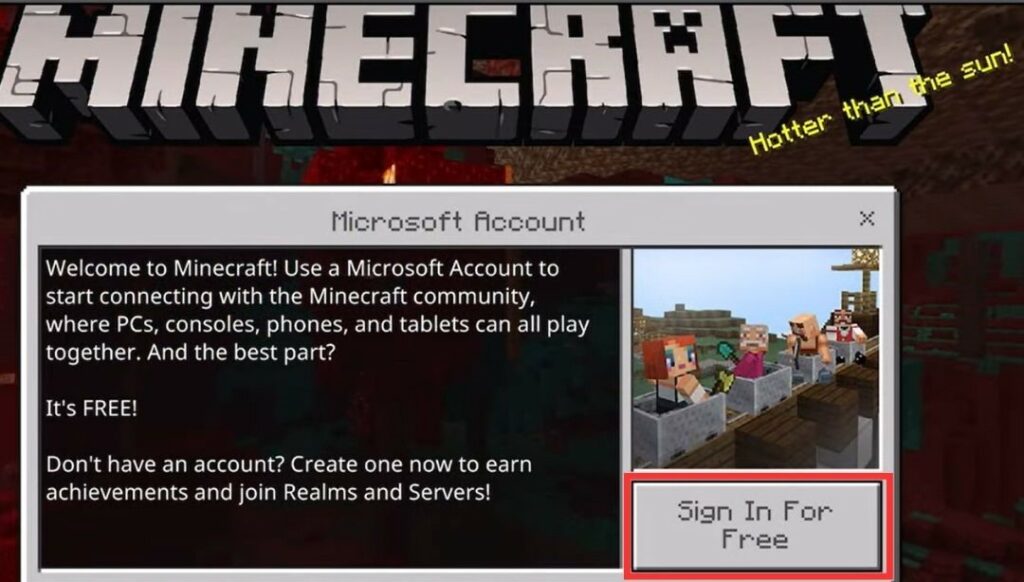 Open the existing world or create a new one, then launch it; while your gameplay opens the pause game menu, you will find "invite friends" options.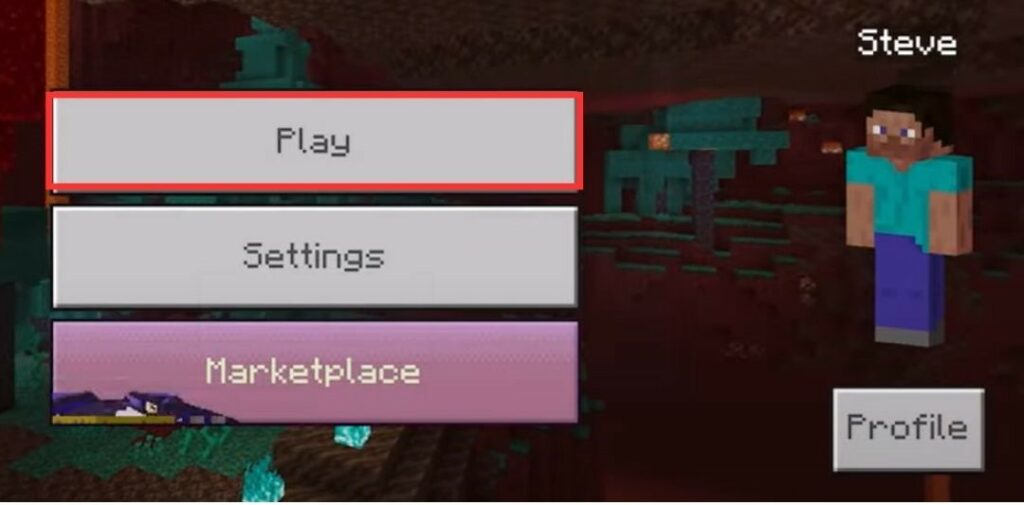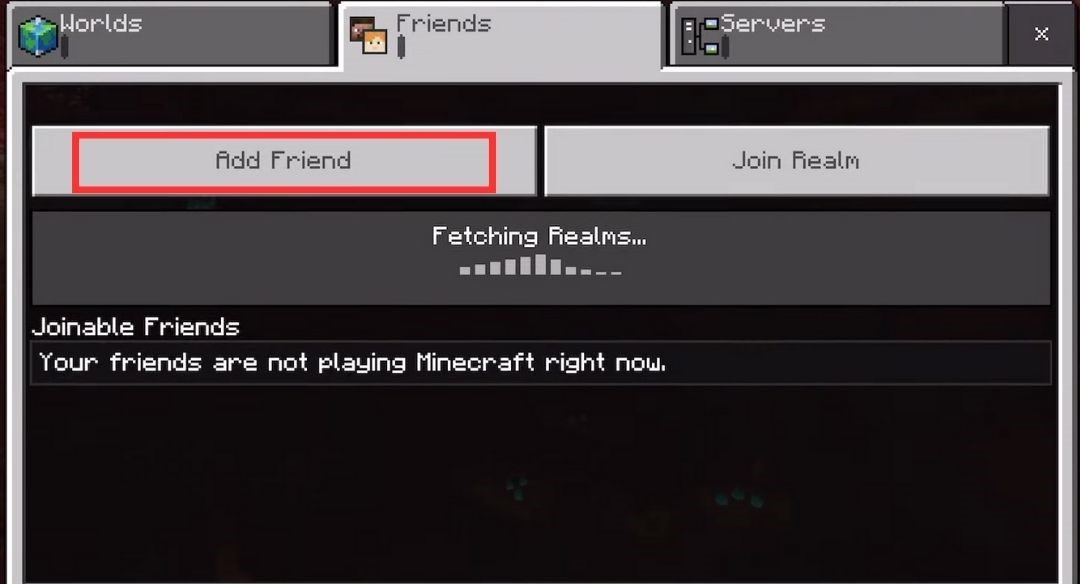 Click on that from there in the top-right side corner. Search your friends through their Minecraft ID.
After finding them, add them to your friend list, send them an invite whenever they accept your request, and directly enter your world.
"Minecraft Java Edition" cross-platform game can only run on Linux and macOS. Java users can play with different platform players like Xbox players, PS players, etc.
"Java" version gameplay is slightly more complicated than the "Bedrock version." In this version, if you want to play with your friends, you must pay a certain amount to get access.
Note: Some games are exclusive to specific devices, like the Mario Mash-Up Map, which is only available on Nintendo Switch.
Xbox and Nintendo Switch users need to be paid subscriptions to play Minecraft.
Final Words
Crossplay lets players connect and play together, making games more interesting. Some games support cross-platform play, while others don't. It's like inviting a friend with a different game system to play the same game with you.
Even though it has some challenges, like server issues, the gaming world is moving towards more games supporting cross-play. We hope that in the future, most games will let everyone play together, no matter what device they use.