We independently review everything we recommend. When you purchase through links on our site, we may earn an affiliate commission, which help support our testing. Learn more!
Consider the long run while purchasing a laptop if you're a student.
After all, you may be using a laptop for three, four, or even more years, so be sure the equipment you choose is built to last.
You want to avoid buying a laptop that will shut down in the middle of a class, so look for long battery life equipment.
It is essential for all students, especially those in colleges, schools, or universities, to have a particular laptop.
After the coronavirus pandemic, most schools and universities are studying online. You need to have a good laptop at this time to be able to study.
When choosing a laptop, there are several factors to consider. Check the weight first.
You want something light because students usually avoid heavier machines.
Remember that most college students are harsh on their equipment, so select a model to survive this damage.
Your primary goal is to find a light and functional machine. You must, however, consider its form factor and performance.
Before buying any laptop or electronic products needed for learning, you should first know the-
Why do I need a computer?
At what price do you need to buy a computer?
What kind of laptop is more suitable for you?
Because school, college, and university students don't buy laptops for single-person work. Browsing the web, watching videos, playing games, multitasking, working in Microsoft Word, creating PPT, and other tasks must be completed on the same laptop.
That's why I want to say that it should be clear what you are buying a laptop for.
Many options will be on the market, so choosing a better chance now is more challenging than a few years ago.
A few years ago, there was less competition in the market. If you wanted to buy a laptop, there were only one or two good brand laptops to choose from, and there were specific models.
But now, the customization system is here, and you can customize your laptop or PC as you like.
To buy a good laptop for students, you must remember some essential components because buying a computer for special courts or particular jobs will only be useful if you perform well.
Factors to Consider When Choosing a Laptop for Students
Determine the Budget
The most important thing about buying any laptop is how much money you have. If you can invest a lot of money, you can easily buy a very powerful laptop according to your work.
But if you have a smaller budget, you may have to compromise some components, which is why money is everything to get a machine.
Laptops won't be bought again and again like cell phones are replaced once a year, so it's best to invest as much as possible at the same time and bring a better machine home.
Due to the large number of learning materials to be purchased, it is difficult for students to invest repeatedly in specific components.
According to the budget, laptops are divided into three categories, such as
Advanced category:
Laptops belonging to a powerful premium category, such as the Macbook, a modern gaming laptop equipped with a new i9, i7 processor, and a brilliant, dedicated graphics card, are priced at over $1,000.
Mid-range:
You can easily find great laptops suitable for students in this category, and all options are available, such as 2-in-1 laptop gaming laptops.
If you buy a mid-priced laptop, you can efficiently complete all learning-related tasks, such as making multitasking presentations, editing videos, and writing notes.
Budget category:
Buying an expensive laptop within a budget seems complicated because even the most essential components may be compromised.
Therefore, when buying a laptop in this category, you will always have to buy it after seeing more reviews and performance scores.
If you want to buy a laptop for a specific task and focus more on the same job without considering other tasks, you cannot complete your main task well.
This type of laptop is around $500 and can be used for study-related work. But on this type of laptop, you can only play a few modern games and can't complete heavy tasks.
After the price, the most crucial question is to look at the notebook's performance because if you spend a lot of money to buy a notebook that does not meet your choice, you will feel bad.
So to buy a laptop with good performance, you must understand some components and their purpose. For example, if you are a student and must use ppt and Microsoft word, you should look for medium-sized specifications, and it will still work.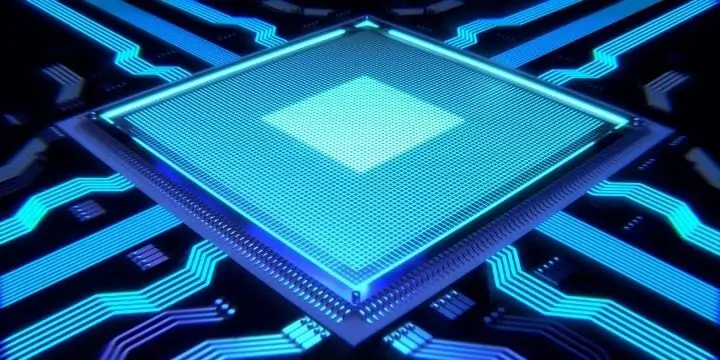 CPU: (Intel, AMD, M1)
The laptop's processor plays the most important role because it manages all other components and powers them. People always say that buying a laptop requires a computer with a good processor.
To choose a processor, you need to check its generation; cores and threads are all that must be checked. It will perform better with as many cores and threads as the new generation.
Graphics Processor
The full name of the GPU is Graphical Processing Unit, and we also call it Graphic Card. The work of the graphics card is in terms of image quality and graphics performance, such as managing FPS, screen quality, and so on.
There are two main types of graphics cards-
Integrated (for example, Intel UHD, AMD Vega)
Dedicated: (Example: NVIDIA)
Integrated and shared graphics cards are suitable for students and can perform better.
However, if you want to play modern games and complete heavy tasks, you only need a dedicated graphics card.
RAM (DDR4, LPDDR 4X)
The laptop must have 8GB of the latest RAM for college students because if you want to multitask and give presentations, you need at least one.
People always say that the more memory a laptop has, the better performance it provides.
You have to check if you have an upgrade option because if you want to increase the memory in the future, you won't be able to upgrade if you don't have an extra slot.
Storage( SSD and HDD)
Today, almost every PC on the market can use a solid-state drive. If we compare it with an ordinary HDD, the operating speed of an SSD can be increased by up to 17 times.
A few years ago, all laptops were equipped with HDDs, but now all laptops are equipped with SSDs. Never buy a computer without an SSD because it can significantly help startup speed and sleep in a short period.
Battery Life
Battery life is essential to students because, in college or university, you always need to go out most of the time, and walking around with a charger at that time is a daunting task.
Therefore, buying a laptop with a longer battery life will be very helpful to your study and life. If you want to go anywhere, a laptop with longer battery life is always beneficial.
If you buy a costly laptop without knowing the battery life, what will happen to it, it has less battery power, and you cannot complete the task in progress.
For these reasons, checking the battery life before buying it is essential.
If you buy a laptop for a special study life, it should have 7 to 8 hours of battery backup.
We do not strongly recommend gaming laptops to students because battery life is not so remarkable in gaming laptops and has always been known for providing more power.
OS for Students
The student operating system on each laptop should be simple enough to use.
If you want to connect your laptop to the internet, you need an easy-to-use, highly secure machine. But if you use apps or games on your computer, you'll need something more advanced.
You can choose your laptop's operating system from the following options.
Windows
Mac OS
Chromium OS
Linux
Choose a Windows laptop if you're primarily interested in work or remote work or enjoy connecting with others online.
For other heavy tasks like gaming and 3d modeling, you need the latest Windows to handle the extra workload.
macOS is best for content creators, video editors, programming, and other learning and professional jobs. However, it will be expensive for budget buyers.
ChromeOS is becoming one of the most lightweight operating systems and is popular among students. You can buy a Chromebook at an affordable price, which is suitable for college and middle school students.
WebCam
Webcams are becoming increasingly crucial as video conferencing becomes more common today, and you want to stay in touch with online classes, meetings, and loved ones.
If you're choosing a laptop for your students, be sure it has a decent webcam. Laptop cameras are excellent for video calls, but consider purchasing an external webcam for greater video quality.
Type of Laptop
All laptops available on the market have three types, for example-
Business laptop
2-in-1 laptop
Gaming laptop
Business notebooks are a good choice for students because they are lightweight and have particular battery life. This is why students also like to buy business computers.
The touch screen laptop is trendy among college students because it has many writing notes and drawing art solutions.
It is also easy to carry anywhere, but the laptop cost is high, but it works well.
When it comes to gaming laptops, students don't like them because they are heavy and have fewer spare batteries.
But for students who want to develop and do, enjoying modern gaming laptops will be a better choice. If you perform heavy tasks such as AutoCAD, video editing, etc., it will generate much power.
---
Final Words
Finally, we want to say that if you are a college student, you should buy a new generation i5 or AMD Ryzen processor portable and durable notebook; it will always give you better performance.
After understanding the above components, you will always be satisfied if you buy any laptop.
All your doubts will be wiped out through this article. This should be the doubt in the student's laptop.
Nevertheless, if you have any questions or suggestions, please write them in the comment box, and we will reply as soon as possible.
Thank you for reading this article, and have a nice day.
How to Choose Laptop for Students in 2023?