Do you need a laptop that's not just for business or gaming but also stylish and innovative?
Are you in search of an all-purpose laptop that goes beyond your expectations?
In this article, you'll learn about MSI's history and the various features of MSI laptops. We'll also provide an easy-to-understand overview of the MSI laptop series. Stick around until the end to discover if MSI is worth considering.
If you are searching for a true gaming laptop, try to look at MSI because there are some other PCs around you, but this MSI is all about gaming.
History of MSI
MSI stands for Micro-Star International, and this multinational IT company is headquartered in Taiwan. It was founded some 36 years ago, in 1986.
MSI manufactures and supplies these items: computers, peripherals, motherboards, graphics cards, Laptops, servers, amplified music players, and data storage tools.
Achievements of MSI
In 2008, MSI achieved a top ranking among the Top 20 Taiwan Global Brands.
MSI was recognized as one of the Top 100 Taiwan Brands out of 500 in 2011.
In 2013, MSI received the Taiwan Excellence Award for the 15th consecutive year.
Laptop Magazine ranked MSI as the fourth-best laptop brand in 2015.
In 2016, MSI became the world's largest supplier of gaming laptops.
Once more, in 2018, Laptop Magazine rated MSI as the Best Gaming Laptop Brand.
Networth
In 2020, the net revenue of MSI was approximately $146.5 billion.
The net operating income of MSI was around $9.2 billion in 2020 and around $7.9 billion in 2021.
As of October 22, 2023, Micro-Star International (MSI) has a market capitalization of NT$541.7 billion (US$17.1 billion). This reflects the total value of all publicly traded MSI stock shares, amounting to NT$541.7 billion (US$17.1 billion).
Market Share
MSI holds the 6th position on the global PC vendor list based on shipments in 2021. They have established dominance in the gaming sector and have become the largest player in the gaming laptop market, with a substantial 19% market share.
Different Features
MSI always offers a wide range of great and new features for its PC components and laptops.
MSI Components
Before you buy any laptop, make sure to check four crucial components: the CPU (the computer's brain), RAM (its short-term memory), GPU (for handling graphics), and the screen (what you see everything on).
CPU
MSI laptops use Intel processors, which come in various models like Core i3, i5, i7, i9, etc. The higher the model, the better the performance. Sometimes, MSI takes some time to include the latest CPU models, but we anticipate this will improve.
RAM
RAM is where the laptop is, where you usually store all your data, which is unavoidable for quick access. Typically, brands range from 4GB of RAM, but MSI's range from 8GB up to 32 GB.
Graphics Card
Choose a smooth graphics card to play high frame rate and graphics-intensive games. This is your go-to resolution and will determine how high you want to fly. The best thing about MSI is that it supports NVIDIA GTX and RTX cards with the most powerful features.
Screen
All you need to remember about a laptop screen is its quality, resolution, and refresh rate (Hertz); response time is also measured in milliseconds. MSI laptops don't have a minimum 3ms response time and 60 to 120Hz refresh rate.
Design
MSI Laptops have a shaky reputation when it comes to Design. They appear to be plain and simple Designs. So many Laptops appear to be the same or have no distinguishing features.
MSI, on the other hand, is working on the problem. Its newest variants are also lightweight and have a user-friendly design. Impressive keyboards are a plus. The silvery grey color scheme and aluminum steel chassis are standard on MSI Laptops.
Innovation
MSI Laptops are impressive in terms of Innovation. RGB 3 Series programmable keyboards and Cherry MX switch are unique features that MSI prides itself on.
Gaming with lighter weight and not with bulky Laptops is the problem-solving perspective of MSI. Staying thin and portable without breaking is possible only with long-lasting Laptops.
MSI is proud to have revealed Laptops that allow mechanical keyboards for rapid key presses. You know desktops are better than Laptops for gaming because they have mechanical keyboards for intense playing.
Lastly, MSI APP PLAYER is another innovation that permits running Android games. You know, android emulators are very appealing to die-hard gamers.
Supports and Warranty
You will be amazed that MSI gives you accidental damage protection upon registration, which most brands do not provide.
MSI Support is not encouraging, and they are busy inventing gaming specs and have forgotten to invest in Support facilities.
Customers complain that using the MSI website to address minimum issues is complicated. Likewise, telephone Support is also downgraded, so customers are different from it after buying.
Regarding MSI Warranties, They offer you decent Warranties of one to two years on most products. You don't need to worry about wasting your $1000 laptop in fool misfortunes.
MSI Pricings
MSI is famous for two significant features: first, leading in the gaming industry, and second, being costly. So you will see MSI Laptops starting from $800 to $4000 to $5000, and they regularly launch one of the most expensive gaming laptops.
Pros
It has splendid lineups of top-notch gaming laptops
These Laptops come with stunning features
Their cheapest Laptops are equipped with better video cards
You will see many MSI lightweight Laptops best for gaming
Finally, they have a clean and aesthetic feel
CONS
You will feel a lack in the variety of MSI Laptops
MSI is so expensive, and It's not for budget seekers
Support is not overall satisfactory
Many MSI Laptops look the same in their Designs
MSI Laptop's Series
When you visit MSI's official website and navigate to their laptop products, you'll need clarification when you see so many lines of laptops. Let me know what they are and which MSI laptop you should buy.
GV Series
The MSI GV laptop lineup sits at the bottom of the MSI gaming laptop lineup. The series comes with older-generation graphics cards. You'll see GeForce GTX 1000 Series, and RTX 2000 Series and Core i5 and i7 options. Here, you'll have a single-zone keyboard backlight. So you don't have Thunderbolt 3, fast refresh rates, and quick response times. Finally, you will see a small 41 Wh battery facility.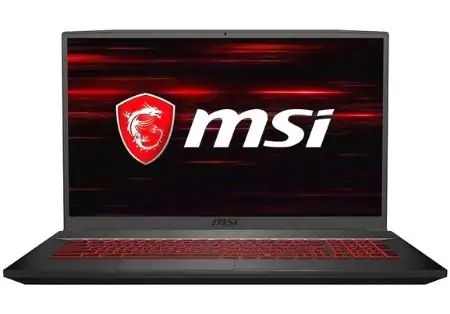 GF Series
The MSI GF laptop series is an upgraded version of the GV laptop series. The thin bezel design of this laptop series is lighter and smaller than the design of the MSI GV laptop series. This series mainly offers 120 Hz and 5ms monitors. The keyboard backlighting remains the same here. You'll see that the CPU and GPU options will be similar to the GV series, as both have similar gaming potential.
GL Series
The MSI GL laptop series is just the beginning of MSI's performance milestones. You'll experience a massive graphics boost here, thanks to the inclusion of NVIDIA's smooth and advanced GeForce RTX series GPUs. Thanks to the higher quality panel, you also get maximum per cent NTSC color coverage and 120 Hz refresh rate options. The keyboard backlighting has yet to break through. You get the same single-zone monochrome backlighting as the keyboard.
MSI GL series is best for heavy tasks like Content Creation, Modern Gaming, Streaming, etc.
GP Series
We are gradually upgrading the configuration of the MSI laptop series. Hence, the MSI GP laptop series is another upgrade from the GL laptop series. There are no upgrades to the GPU options for this series. That means you'll see the same GTX 1000 series here. The nice thing about this MSI laptop line is that it has better keyboard backlighting. It has a three-zone backlight on its keyboard.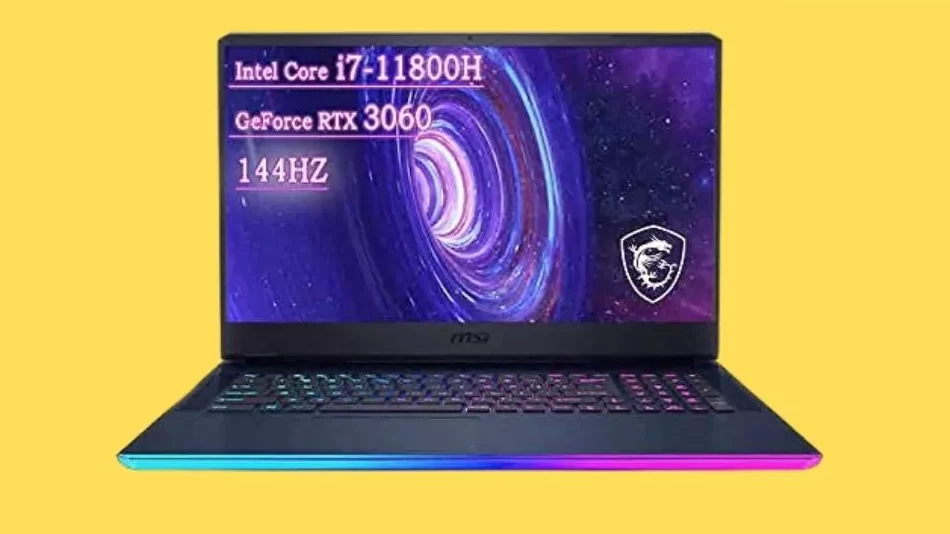 GE Series
The MSI GE laptop series is the beginning of MSI's premium line. This series covers some specific laptops with these configurations. GeForce RTX graphics 2060 to 2080, per-key RGB backlighting for the keyboard, 144 Hz display options, and last but not least, dual 3 W subwoofers. The MSI GE laptop lineup is thinner and lighter, but the port locations and chassis design remain the same as the earlier lineup of laptops.
GS Series
If you're looking for MSI's most popular and well-known laptops, you must choose the GS laptop series as they are very attractive, lighter, and thinner.
You get these powerful specs at the cost of some powerful, louder fans but with a more flexible design.
Here, you'll get 120Hz-144Hz and 1080p displays, RTX 2080 Max-Q GPU, RTX 2070 Max-Q, and RTX 2060 options.
You'll love seeing Thunderbolt 3 and per-key RGB lighting, with display response times of 3ms and 7ms, respectively.
GT Series
The MSI GT laptop series enters the MSI flagship with unpredictable features. Displays in this series are no lower than 4K UHD. You'll get a powerful GPU no less than RTX 2070 to RTX 2080 here. The 2.5 Gbps LAN port and Core i9 CPU give this GT laptop series a stunning look.
This series is the heaviest of the entire MSI G laptop lineup. Some laptops in this series are twice as thick as those in the earlier laptop series. This increased volume allows you to run your computer faster, cooler, and quieter.
WT Series
MSI is well known in the gaming industry, but it has some unique laptops that fall into the workstation category. The MSI WT laptop series is the best feature in the workstation category. Here, you get an Intel Xeon CPU with an Nvidia Quadro GPU. This replacement is ideal for design, programming, and AutoCAD.
Some laptops in this series support virtual reality headsets. Its 4K display has fascinated many creators.
WS Series
You need to know that the MSI Workstation Laptop series conflicts with the MSI GS series Laptops. The MSI WS laptop series offers some unique thinner and lighter laptops. Therefore, they are suitable for intense creators who want to unleash their work on the go.
This series of laptops with an aluminum chassis features Stealth in Workstation clothing. You also get an excellent Quadro P3000 GPU with 32GB RAM and an Intel Xeon processor. The Superfast 512GB PCIe SSD is your best bet.
WE Series
The MSI WE laptop series falls into the mid-range workstation category. You'll get a solid performance from these laptops. The speed here is unmatched, thanks to a healthy brushed lithium-magnesium chassis. The good thing about this range is that it's affordable on a budget.
You'll get a Quadro M2200 GPU with a Core i7 processor here. It's enough for multitasking, like editing, designing, and creating whatever you want.
FAQs
Are MSI Gaming Laptops Good?
MSI Gaming Laptops are the best for gaming and resource-intensive tasks like 3D rendering. They offer impressive specs, including powerful video cards for high-end gaming, ambient lighting, exceptional audio, advanced cooling systems, faster refresh rates, and higher display resolutions.
Is MSI a Chinese company?
MSI, whose full name is Micro-Star International, is a Taiwanese company, and it's not Chinese. Its headquarters is in New Taipei City, Taiwan.
Do people like MSI?
When researching reviews, an independent researcher can quickly answer this question based on the following observations:

MSI is a well-established brand providing gamers the performance they deserve. While their prices are higher, the configurations justify the cost. However, there is room for improvement in their tech support services, which should be improved.
Should You Buy an MSI Laptop?
You absolutely should. If you're a fan of MSI's design and power and appreciate a top-notch gaming experience with high resolutions, graphics, RGB backlight keyboards, and super-fast cooling systems, then MSI is the brand for you.
Does MSI Make Their Components?
MSI primarily manufactures major components like motherboards and graphics cards in Taiwan. However, they have established numerous plants in mainland China for assembly. MSI has production units located worldwide.
Final Words
If you love gaming, MSI is an excellent choice. Their computers have powerful processors and great cooling systems, so you get fantastic performance. What's even better is that their warranty covers accidental damage.
You can customize the graphics, displays, and keyboards, which look amazing. The only downside is that their tech support could be better, and MSI should work on improving it.