Do You want to Know everything about HP brands?
HP is one of the most well-known brands in the world. It has an excellent reputation for being one of the best PC and components manufacturers.
Hp offers Everything on the PC and its components, such as GPU, CPU, and Laptop of lines. All the HP laptops give one experience for everything in your life.
Do you know? Brand new HP laptops are more than tablets and smarter than phones. Do You want to Know whether HP is a good brand or not? And the Best HP products like laptops, desktops, etc.?
You are at the right place. Here you will get everything about HP: Company History, Design, Components, Display, Battery, Performance, Innovation or Customer Support, Warranty, and pricing.
Finally, you will get to know the Best HP Laptops For 2023. This article will be the best guide for choosing your ideal HP components, so stay tuned till the end.
HP Company History at a Glance
The HP brand has been a leader in computer hardware for decades and is still an essential player in the technology industry.
HP is an international company mostly recognized as a giant in information technology. The company is well known for its supplies of computer software, hardware, and most services of businesses.
Points to Know about HP
It is the world's second-largest PC manufacturer company. 
HP is based in the USA.
It's almost 83 years old in the market. 
It was established in 1939 and split into two companies in 2015.
HP Market Share
Hp Inc. had a 21.1% market share of global PC shipments. This figure is for the fourth quarter of 2021. This shows it stands in the number two position in the PC manufacturing industry. Lenovo tops the list.
Some Salient Features of the HP Brand
Few world-recognized companies make laptops, and HP is one of them. HP has its specialities in its products. We summarized some of the salient features of HP Laptops here, which will surely lead you to consider them a reliable source for your ideal laptop.
Design
Most HP Laptops have their typical Designs. When we compare them in terms of Design with other brands, we don't see any edge over HP. Yeah, surely HP will not let you regret it if you choose some of its attractive Laptops like the HP Envy x360, which has a super-duper Design as a 2-in-1 form convertible. You will surely admire HP Laptop's basic black look and Design.
HP's simple designs and elite looks have made it an iconic name in the laptop industry.
Components
Choosing an ideal Laptop is always a decision of jeopardy. You have so many alternatives in the market at approximately the same range of Prices. What matters more about deciding is their know-how of Components.
HP has Components of these configurations.
HP Laptops range from dual-core Pentium, i3 processors and 4GB RAM. 
They use the world's most prominent operating system, that is Windows.
High-end HP Laptops have cutting-edge graphics.
It installs NVIDIA GeForce graphics cards with Intel Core processors. 
HP base models allow you to upgrade from i5 to the latest processors.
The HP's Laptops are relatively fast as they process both AMD and Intel processors.
You will see an Intel HD graphic processor in low-cost versions of HP Laptop lineups.
Most gaming demanding HP Laptops insert Intel's latest-generation CPUs and graphics processors from NVIDIA. 
Some HP Laptops have merciless storage capacities. Like HP, Omen offers 1TB storage.
Display
It would be best to maintain screen quality while deciding which Laptop to buy. HP is an undisputed leader of Laptops in the matter of display quality and resolutions.
You can have all ranges of screen sizes from HP, whether 13 inches to 17 inches. Their Notebook Laptop series presents fantastic image quality with super crispy videos. Gamers and movie lovers have vast room in HP Display options.
Battery Life
The best and worst thing about any laptop is its Battery Life. You can only spend a little money on having a low-battery backup machine. HP has a reputation for the Battery Life of its Laptops. Twelve hours of Battery Life is undoubtedly high nowadays. Is it not?
Also, Heavy users can use Laptops for 16 hours at max on average for most HP Laptops.
You can't expect a 5+ hour battery backup in a gaming laptop, and HP is also provided with the same.
That's simply because they use primarily 3-cell or, more exactly, 4-cell Batteries. HP claims a warranty of 1000 complete charges for the adapter and battery, Making sense as it's about three years.
But there are some negative reviews, like less battery life in the low-end and gaming laptops. In which customers negate that claim. Overall, HP Laptops have some reliable Battery Life.
Performance
Judging or considering Performance before buying any Laptop is also a significant factor influencing selection. Well, no doubt higher-end HP Laptops like HP Envy and Spectre lines are the most promising in Performance.
Also, in terms of gaming HP Omen series provides huge power. So on that ground, HP has excellent value for money if you consider the Performance factor in high-end Laptops. But some lower-end HP Laptops could be better in Performance, such as the dual-core pavilion series. So choose wisely.
Another reason to choose HP is its reliability. Unlike many other brands, it is more reliable and has better portability.
HP Innovation
You must stay caught up in Innovation in the Tech Industry, especially in the Laptop sector. Many brands are known for their Innovation, upgrades, and unique features. HP is one of the giants of PC manufacturers that know how to impress customers with unimaginable Innovations.
Indeed it's a pioneer in the Innovation department of Laptops. You would surely know how popular HP is for its Innovations in scanners, printers, desktops, and Laptops.
HP initially invented touchscreen technology, and Today's most innovative 2-in1 Laptops are the company's main product. This is why HP has a solid user base and is one of the most popular laptop brands globally.
Also, HP is honored to reveal Tile tracking technology as an in-built feature in its Laptops.
HP Customer Support
HP offers its Customer Support in many ways. You can avail of it through whichever source you like. Be it social media, webchat, or phone, you have all options for HP Customer Support facilitates.
You can also visit the company's official website for specific support of your product by describing their details.
You also get the option of live chat. But it's sometimes tricky as you need help finding a real person.
In that case, you will experience a professional virtual assistant or chatbot. You can bypass this hurdle by simply DMing HP's social media team.
You have an HP YouTube channel to assist you in solving many of your Laptop issues. Yeah, it's time-consuming to have knowledge from the HP YouTube channel about everything in detail. It would be best to remember to upgrade your antivirus software.
In addition to high-quality computers, HP has excellent customer service. It has been around for years and has over five thousand employees.
Warranty
You will have a standard one-year Warranty on HP Laptop parts and labor. You will also have 90 days of software support if you choose HP.
Also, you can purchase a damage protection plan separately from official sites. That purchase includes in-home services for some products, damaged pickups, and 24/7 tech support. Visit the company's official website for more updated info about HP Warranties.
Pricing
You must consider the Pricing factor for buying a Laptop of your desire. HP has relatively high prices for its Laptops from its competitors. There are some sure reasons behind this hike. First of all, HP Components and materials are way costly. Secondly, you can purchase HP Laptops only from authorized dealers and not from online company websites.
Most HP Laptops are higher than the $500 mark. The HP ZBook Fury 16 G7 is currently the most expensive Laptop of HP production lines. At the same time, you can buy HP Chromebook under a low budget, Which is simply the best affordable product.
Best HP Laptop Series in 2023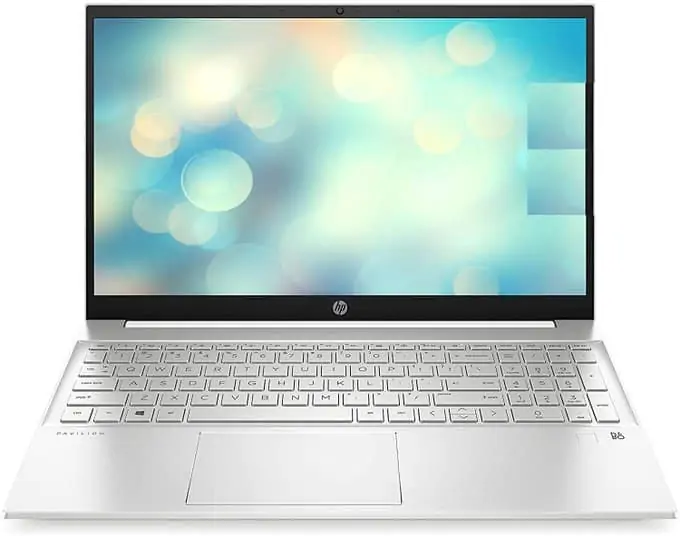 Best Budget HP Laptop: Pavilion Series
HP Pavilion series laptops give you a variety of selections, and prices range from $500 to $2000. You can see their Laptops of all-inch sizes, such as 13.3 inches to 17 inches.
This HP Pavilion Laptop series offers an IPS panel with an anti-reflective screen, Ensuring a brilliant display of colors and eye protection. HP Pavilion Laptops provide extra computing capacity, enabling you to edit even 4K videos at significant speed.
The Pavilion x360 is an HP Laptop that can be used as a tablet, So they are perfect for students. They have average speed, good choice, a light gaming experience, and everyday tasking.
HP Pavilion 14 and 15 are suitable for video conferencing, multi-tasking, etc.
Best 2-in1 Laptop Series: HP Envy
HP Envy Laptop series is famous for its aesthetic Designs and Great Performance. Its metal case is a plus to its stylish appearance. Some of its Laptops are so low weight that you can easily take them everywhere you need. These Laptops provide you with committed multi-tasking. Demanding software like photo editing is a minimalistic job for these devices.
HP Envy x360 is an excellent choice among 2-in-1 Laptops. It's known for better portability, and they are better enough for business and leisure activities.
A powerful CPU, the option of an AMD Ryzen Chip, and outclass Battery all make it the suitable Laptop among HP lineups. Yeah, that's why it is a super-performing and compact HP Laptop.
Best Creators Laptop Series: HP Spectre
The pretty face of the HP Spectre makes it more than just a Laptop. Because it's incredibly light and thin, they are simple to use. For all practical purposes like editing images and browsing, it's just an ideal Laptop.
You get the OLED panel variant in this HP Laptop series, which gives you super crispy Displays. These Laptops are more durable and feature-rich when compared with others. It's a separate graphics card with a fast processor that beats the competition.
Best Business Laptop Series: HP Elitebook
The HP EliteBook Laptop series is specially designed for the business community. It's just the appropriate choice for you to work in an office, freelance, or travel with it.
The Latest TPM chip and fingerprint scanner feature assure extra security for buyers of this Laptop. Aluminum casing and best build quality all strive for Laptop lovers to upgrade with it. HP provides an extended EliteBook Warranty of up to 3 years, which is ideal.
A wider audience got attracted to it because of its elegant look. The HP EliteBook Laptop series presents a High-Resolution touchscreen, 2-in1, super Battery Life Laptop, perfect for professional users.
Best Gaming Laptop Series: HP Pavilion, Omen
HP Gaming Laptops are mainly in two categories. For a Higher-end gaming experience, you have The HP Omen Laptops. And for a relatively lower-end gaming experience, you can have HP Pavilion Gaming Laptops.
HP Gaming Laptop series fulfills all checklists, Which is needed to satisfy many gamers.
You will get the best modern and mid-range configurations for low fps games.
HP Omen Laptops are famous for their features, ranging from RTX series video cards with a high-refresh-rate screen to RGB-lit keyboards. This is nothing but the best option for gamers. But if you choose to go with HP Pavilion Gaming Laptops. You got their Intel Core i7-11800H processor and NVIDIA GeForce RTX 3080 GPU.
---
FAQs
Q1: How long do HP Laptops last?
Its users claim they perform well for 5 to 6 years on platforms like Quora and Reddit. Of course, low-budget HP Laptops are expected to have at least 3 to 4 years lifespan.
Q2. Is HP a Chinese company?
No, it's an American company. HP's headquarters is in California, USA. Two American engineers, David Packard and Bill Hewlett, made this company in 1939.
Q3. Should You Buy An HP Laptop Or Not?
Yes, I will buy it. Because HP is reliable, it's powerful, most interestingly, durable. HP's after-sale services are fantastic. All in all, there is no way to ignore it. And there is no reason not to buy it. 
Q4. Is HP good for Gaming?
Gamers need the fastest processors, graphics, and an ideal cooling system. HP Gaming Laptops pride possesses all these specifications in their lineups. Whether it's HP Omen or HP Pavilion Gaming Laptops, you will have an exciting gaming experience.
Q5. Does HP Make its components?
HP usually takes Components from other companies. Then they have engineers examine these parts deeply. HP is an OEM company as well. And is famous for its manufacturing of backplanes and motherboards.
---
Final Words
HP Laptops are costlier than their alternatives in the Tech Market. But yeah, they are powerful enough to last long. If you are looking for a stunning design with powerful hardware, choose HP Laptops because HP is a decent combination of power and Pricing.
HP laptops are known for their outstanding performance and competitive prices. While many may be unhappy with the price, they offer top-notch customer service and support. Its laptops are more expensive than the competition, but it's essential to consider the cost.