Dell vs Acer Laptop! Which one should you go for?
There can be many different situations when you are put before such a choice. Perhaps when you making a laptop purchase for the first time, possibly while you are planning to make a replacement to your existing one, or maybe when you have to guide someone in his/her purchase decision. Well, whatever, just imagine such a scenario where you have to choose one from these two laptop syndicates.
What would you do?
You will be puzzled, Right? Of course, since each coming day brings with itself a new product, a much better solution to your same existing problem. In such a situation, nine out of ten times, it is the brand's name and reputation that persuades you to make a purchase. And, if you don't have much idea about the internal aspects, you most of the time, make it wrong!
But you, just stay contented because I have got you covered. I have provided you with a very succinct and balanced comparison between the two most reputed and known brands in the laptop arena with some great launches in the near past. Yes, it's the Dell vs Acer's elephantiac contest below.
Dell vs Acer– Benchmarks to Compare
Although it's not that easy to compare two such giant tech-heads and then make you able to choose one best out of them since both of them are doing amazing in their terrains. But still, below given are some of the benchmarks, based on which we should be getting them compared.
Innovation
The pricing
The technical traits i.e. the memory, storage, processor, etc.
Display and visual quality
The product base and diversity
Design and Composition
Battery performance
The after-sales service
Let's now dive down to the crux.
1. Innovations
When it comes to innovation, meeting the customers' needs and demands, and providing them with the best possible solutions to their problems, no one of these two lingers. Both of these brands have considerable repute and market presence for they are doing the utmost honesty in delivering their customer's matchless products.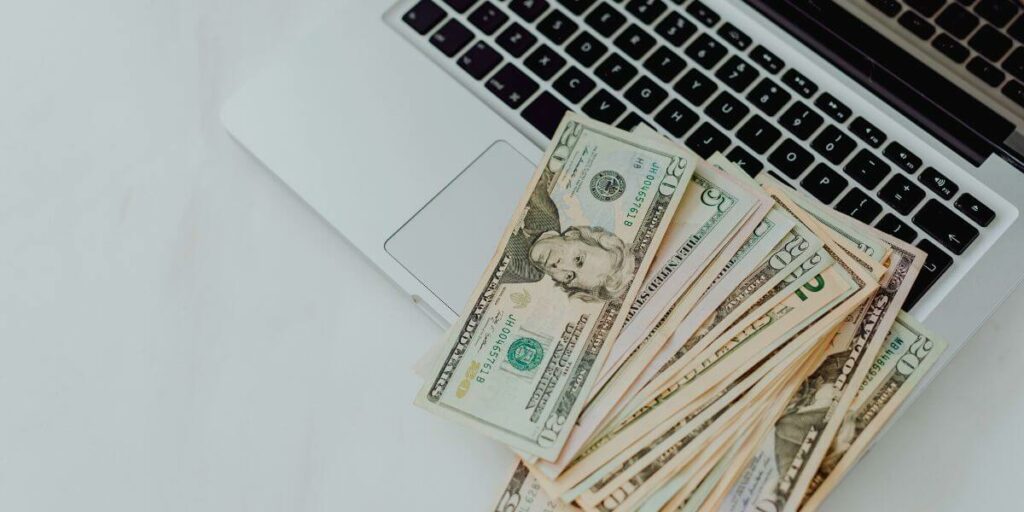 2. Pricing
Pricing is what makes you able to decide, whether to buy a specific product or not. Although it varies most often we have seen, exceptions considered as well, such that people love things that easily fall in their budget. But Dell is quite an expensive brand compared to Acer.
Dell
Although available in different price ranges still Dell is considered to be an expensive brand as compared to Acer. Most of its laptops are quite expensive than other brands but yet if you see into its features and attributes, the price is worth it.
Acer
Don't be worried about affordability because Acer won't let you down in deciding whether to go for its products or not. It has a wide range of products which besides being feature-packed and stunning, weigh almost nothing on your pocket. So no matter what your budget and price limit are, you are gonna find a laptop meeting your needs quite well.
3. Technical Traits and Features
While comparing the processor, processing speed, memory, storage, and likewise aspects of a laptop, you'll witness that both these brands almost go side by side. How? See below.
Acer
You get what you pay for. Simple as that. If you are willing to go for a less expensive and in-budget laptop, you will usually get a Dual-core processor, certainly with a comparatively lower speed, a low storage space, and just average memory. But if you go a little expensive i.e. exceeds the $500, you will get a powerful pack for sure.
Dell
The same is the case here. If you are planning to make a purchase just to compensate for your everyday tasks, simple assignments, homework, etc. you are good to go with its Dual-core processor laptops which would just be in your budget. In contrast, the higher the price higher will be the specs, just layman's things.
4. Display and Visual Quality
You will, most of the time, see Acer leading in this department. See how.
Acer
No matter what your budget and price range are, you will get a quality visual experience with the Acer, believe me. Acer tries to integrate its laptops with some eye-catchy screens and display quality. Let alone the extortionate ones, you will experience the Full HD resolution, a beautiful LEDf-backlit, and a soothing display with this brand even in its cheaper laptops too. Simply saying, if you are someone conscious about these things, you will love Acer's products.
Dell
Although not much poor but a little. Payless and you will experience just an average display quality, as simple as that. If you are gonna purchase one low-priced laptop, you won't get the Full HD displays rather just normal HD ones and you will have to give up on your such craves. Besides, the expensive ones are no doubt classy and unbeatable.
5. The Product Diversity and Variety
Product diversity means whether or not the brand is capable to cover the needs of everyone i.e. gamers' needs, businesspeople's demands, academic needs, and other customers. The more diverse the product base, the higher the market share, presence, and repute of that particular brand. As far as these two are concerned, they go neck and neck, here too.
Dell
Lagging not a little, Dell also serves the needs of almost every type of customer and laptop geeks. Dell's "XPS Series" is the best solution for all your business and corporate-level workloads whereas its "Alienware Series" is a perfect launch for gamers. Seeing that, it also has a wide range of products covering the needs of everyone, you won't regret opting for Dell when in need.
Acer
Acer has a very vast array of products. If you need 2 in 1 laptop, Chromebooks, Gaming laptops, or whatever general-use laptops, you will find the best options here. The Acer's "Triton and Predator Series" are just a pure solution to your gaming craves. These laptops are so much classy in their processing, graphics performance, and their sturdy compositions i.e. just fit for gamers. So, no matter what your workload or demand is, Acer is going to compensate you to the best.
6. Design and Composition
Well, the Acer Vs Dell competition doesn't end here.
The better a product looks, the more it attracts the eyes. The design and composition of a laptop are a total of its beautiful looks, diverse color variations, sturdy and captivating body, and so on. Anyways, you will see the Dell dominating over the Acer in its overall designs and looks. See further below.
Dell
You will find a vast variety of colors, bewitching designs, and pretty prepossessing laptops in Dell's domain. They are quite more weight conscious than Acer so if you are someone who is always on the go and wants an easily portable laptop that can also add to your personality, better go for Dell's option.
Acer
Although the "Swift 7", known as the world's slimmest laptop belongs to Acer yet the majority of its laptops are usually sturdy and heavy in weight. There is a very limited variation in the colors and designs too. So better keep this in mind prior to making an Acer purchase.
7. Battery Performance
The better the battery performance, the longer will be your working hours. So if you work consistently for longer hours, you would definitely need a long-lasting battery. Check below and decide which one out of these two best meets your battery expectations.
Acer
Almost all of Acer's laptops come with 4-cell batteries. You will get quite a stable battery performance and a long-lasting stand with these laptops as compared to Dell. How? Look further.
Dell
Dell usually opts for 3-cell batteries in their laptops. This certainly means that your battery expectations are not as well-met with the Dell as that with the Acer.
8. After-Sale Service
If you ask me how I make my product decisions, I would say, look for the after-sale service associated with that particular product and the customer support of that brand. If that is satisfactory, you'll be happy to opt for that product.
Acer
A considerable number of ultimate users complain about Acer's customer support. Although it was satisfactory until the near past now it is just trash. It is said that the company now forces you to opt for its upgraded customer support which definitely costs you a little more. Hence, better to keep it in mind prior to going for Acer.
Dell
The quick response to your queries and assigning a personal technician to you when you confront an issue and call for the service makes Dell unbeatable in the after-sale service provision.
One flaw is that even if your product succumbs within its warranty period and you call for after-sale support, you will get the replaced components being the refurbished ones but since the company clearly mentions this in their policy, you can't question it. So better read the policy first and keep this in mind. Otherwise, Dell's customer support is just praiseworthy.
Final Words
It was purely a contest, a comparison i.e. Acer vs Dell laptop, above in the article. I have discussed each minute detail that is gonna help you decide which laptop is best for you and which one should you opt for.
My personal opinion is that if you are someone with a low budget and looking for something just affordable and in your price range, go for "Acer" since you'll get comparatively better options there.
And if you don't care about pricing and are just looking for a laptop that can do magic for you, be it working or gaming or whatever, go for Dell. I personally admire Dell's customer support and after-sales service as well.
Rest, you better know what you exactly need so look astutely into the comparison and decide accordingly.
Wishing you luck!