Is your laptop running slowly? Can't you play basic games on your laptop or PC?
Do you want to improve the gaming experience of your laptop? We will introduce the solution and explain how any computer can do better in gaming, so please keep in touch with us.
Your expensive laptop will never be able to compete with similar gaming desktops in terms of performance because desktops always provide powerful features.
This does not mean that you cannot run games on your laptop. You can easily optimize and run your favorite games.
It would be better to optimize these settings because the laptop will run without legging problems after using the following factors.
Ways to Improve Gaming Performance of a Laptop or PC
1. Adjust Power Settings
You will get a limited type of laptop or PC; these laptops or PCs provide good management options. Still, in Windows, there are detailed power management options to increase the exceptional gaming experience.
If we talk about laptops, power management is crucial because it must manage all components in batteries or devices. Therefore, it is essential to improve game performance and optimize power settings.
If you know how to manage the power settings of any laptop or PC, that's great, but if you don't know, follow the tips below.
Step 1: Go to Start > Settings
Step 2: Click on System > Power and sleep > Additional power settings
Step 3: Select High performance
Step 4: Click Change plan settings > Change advanced power settings
Save and Confirm the power settings are set to the optimum levels.
You also need to understand some laptops, such as Dell laptops, will automatically manage the battery settings, so you won't be able to make any optimizations.
2. Regularly Clean your Laptop or PC
Dust and dirt are dangerous to any laptop or PC. If there is excess dust in your computer, please clean it as soon as possible. This will increase the heating problem of the computer, which will reduce the speed of the processor.
Also, graphics and other features can slow down complaints. We would recommend that you always keep your laptop gaming PC clean at all times so that you can feel the smoothness of the game after cleaning.
Therefore, please always place the cleaning brush on the front of the laptop regularly. If there are any objects near the laptop keyboard, please remove them as soon as possible.
So far, we have discussed how to clean a laptop or PC physically.
Now, we will discuss how to clean software wisely.
How can you clean the laptop software-wise?
Particular "temporary," "junk," and "prefetched" files will reduce your game performance, so you should always clean up these extras regularly.
After cleaning all the above items, you can feel how fast the laptop is.
3. Activate Windows 10/11 Game Mode
This is one of the functions that anyone can use on any laptop, and it has been given the role of improving the game performance of the Indus dedicated apartment system.
Your computer or laptop should be able to detect when you are playing a game and prioritize its resources accordingly.
The game mode is always enabled by default, so you must follow the tips below if you want to turn off the game mode.
The following is how to activate the dedicated Windows 11 or 10 OS game mode on a laptop or PC.
Go to Start > Settings
Click Gaming> Xbox Game Bar
Turn On
Click Game Mode on the left-side
Switch to On and close
After the game mode is enabled, the Windows operating system will run the game with the best settings by turning off or suspending specific background tasks.
To check through the shortcut, press WIN + G and then automatically open the Xbox panel. If the game mode is on, it will display "Yes."
4. Close Background Running Apps
If you let more and more applications run in the background, it will have many adverse effects on the game or any tasks to be completed.
Therefore, it is best to close all unnecessary applications running in the background while playing games.
How to Stop Background Apps in Windows 10/11
To stop background running apps, follow the steps below in Windows 10/11.
1. Go to the Start button and click on the Settings Icon in the menu.
2. On the Settings, click on the Privacy option.
3. Scroll down and click on Background Apps in the left pane.
Background running app by default stays on; you have to turn it off
This will prevent all applications from running on the laptop or computer background. Also, you can stop a specific application through the same steps.
If you are a Google Chrome user, close the Google Chrome browser before turning on the game, making your gaming performance better.
You can open the task manager; the process is as follows: follow the same steps and close the background application.
Go to Chrome Menu
More Tools
Task Manager.
Click on End Process
5. Disable Automatic Updates
This is another problem that slows down the game's performance for many reasons, such as some errors in the new update.
Another bad news for us is that there is no default option to disable the automatic update of Windows 10 updates. For this, you must consider a little juicer and a little goddess.
Whenever the "Game Updates Automatic" option appears, you will usually be granted permission regardless of whether there is an automatic update.
You want to disable this type of game as an automatic update immediately, but if you haven't updated the game, you won't be able to get the new features.
If you have genuine Windows and an activated system, you can deactivate it for a few days.
For those users who want to stop the automatic update, please follow the steps below; you can disable the automatic update option for one month.
How to stop automatic updates in windows 11/10?
Steps to prevent windows 11/10 automatic updates
Go to Settings
Click on Update and Security
Click on Windows Update
Tap on Pause updates for seven days 4-5 times
Close the setting
If your laptop has an older version operating system installed, the process may be anything else, but it is for Windows 10 or 11.
6. Uninstall Apps that no Longer Need
If you do not need some application and installed it, your laptop will not give good performance for Gaming or work.
Because whatever application is installed, they use the resources such as CPU, RAM, etc., of the laptop or computer. Also, games and other apps use the same software and are using all these resources.
You can uninstall applications that you do not need from the control panel, but some data will remain in the registry item on the hard disk; this means that you can delete any application from the control panel.
Not necessary apps uninstalling through Control Panel will not altogether remove all the files associated with the program you want to uninstall.
If you know how to uninstall any application, then it is okay. But if you want to uninstall the one, follow the steps below, which we shared with screenshots of how you can install any application on your laptop or from the computer.
Steps
Go to Start
Click on Setting
Click on Apps
Select which you want to uninstall and click on it
Click on Uninstall
This is such a process, and now any software or game can be uninstalled in this way.
Also, some others applications delete everything in a very smart way. You can use the 3rtd party application that is used to uninstall the software from the control panel.
The advantage of using third-party apps is it deletes everything from the registry items.
Who does not like to do all this and in a shortcut way for uninstalling any application you want to install, it would be better to use a 3rd party app.
Uninstall apps and remove the software you do not need from your laptop or PC, which will help a lot to improve gaming performance.
7. Check Internet Speed
Game performance mainly depends on the computer's hardware, drivers, and many other configurations. However, if you are playing online games, you need to consider other factors: Internet connection speed, because online Gaming depends entirely on Internet speed.
If you play online games, this is the most crucial factor in speed. If the Internet speed in your area is better, and some hardware and software are better than laptops, you will be able to enjoy the game well.
However, if you play online games and the Internet is slow, you will find that the time to play the game is lagging, which is not suitable for your online games.
Improve the connection and establish a connection to find the best connection in your area.
If you want to check the internet speed, you need to search for internet speed on Google and check the Internet. How is the connection in your area?
8. Upgrade Hardware
If you want to optimize the performance of your laptop, upgrading your system is also a good choice. If your computer supports hardware upgrades, you can update the most RAM and storage.
For this, you will have to spend a little money, but if you update once, any laptop or computer will perform much better.
Upgrading RAM
Updating the memory of any laptop or personal computer is good for gaming and a good sign for all components. Soon after updating the RAM, you can see how much system performance has been improved.
But remember, the answer is that if you add or insert any memory, there will be a different brand of difference.
It is necessary to check if you are sure to replace the RAM; you need to check the frequency of the memory.
Also, need to check whether it is compatible with the motherboard? Implementing particular RAM at this frequency is essential because if it is designed for some specific purpose and inserted at a high frequency, it will waste your money.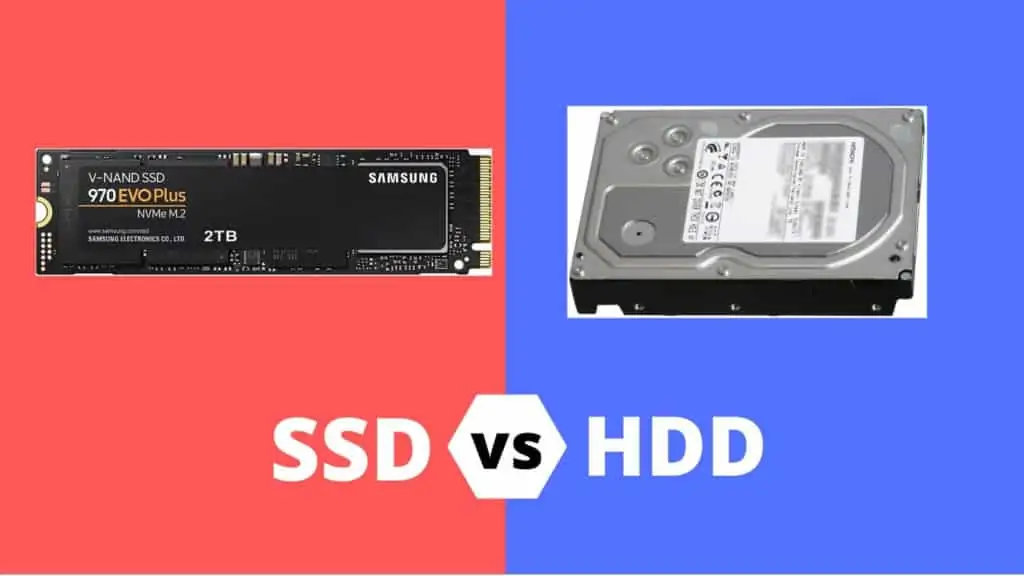 Upgrading Storage
Upgrading a hard drive is not like memory. You can install any hard drive to increase the read and write speed, so updating the hard drive is always better.
Particular laptops with slow general-purpose hard drives will always be kept in mind. If your computer has an HDD, replace it with the latest solid-state drive.
9. Update Software Drivers for Faster Gaming
The computer or laptop with the Windows Mac and Linux operating systems consists of almost all hardware and the same architecture.
This means that updating the operating system is an essential task.
It would be best to update some other features, such as audio drivers, automatically or manually.
If we talk about graphics cards, you have to pay for an essential component. Because maximum usage graphics card that is Intel which updates with windows OS.
You will not have additional or third-party options to update the Intel graphics card.
However, AMD and NVIDIA graphics cards have different options and support automatic updates in the dedicated premium, which perform well in games or other heavy tasks.
Therefore, if you want to get good gaming performance in general, please update all these drivers and proceed.
Frequently Asked Questions
How can I improve my PC's gaming performance without buying new hardware?
There are several ways you can improve your PC's gaming performance without buying new hardware.
One way is to optimize your computer's operating system (OS).
Doing this can reduce the load on the CPU and GPU, which can speed up game load times.
Also, make sure all your software is up to date and registered with the latest security patches.
Another way to improve PC gaming performance is to set up separate graphics and computing sessions for different applications. This allows each application to run with its dedicated resources rather than sharing resources with other applications or the operating system itself.
Finally, keep an eye on system temperature and humidity levels; these factors can put unnecessary load on components like the CPU and GPU, negatively impacting overall system performance.
Do frame rate matter for Gaming??
While the frame rate is not everything when it comes to Gaming, it can definitely make a difference.
Low frame rates resulted in choppy animation and decreased immersion, impacting your overall enjoyment of the game. So if you're looking for an edge over your competition, keeping your frames per second high could be the key.
There are several ways to increase your frame rate without changing or upgrading your hardware. Reducing graphics settings, using lower quality textures, and so forth are some basic approaches.
How much RAM do I need for Gaming??
It really depends on the type of game you want to play. You will need more RAM than lower-tier games if you play modern or AAA games like Cyberpunk 2077, Destiny 2, or Call of Duty: WWII.
If you're on a smaller budget, you can get a laptop or computer with 8GB of RAM, but 16GB will be the best choice for modern Gaming or multitasking.
If you don't worry about money, you can also choose a 32GB or 64GB computer, which means that most games can be played in the future.
However, it's important to remember that too much RAM can also have negative effects, including slower load times and difficulty with multitasking.
Final Words
After following our guide, the performance of your gaming laptop or PC will increase, but you have to apply all the steps well.
We hope that this article will give you a little help to improve gaming performance on a laptop or computer.
If you have any questions or have any advice, you can write in the comment box; we always try to reply to you as soon as possible.